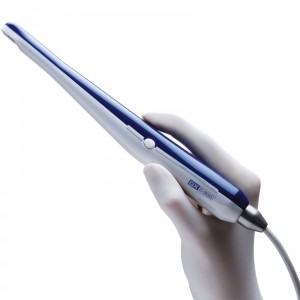 Intraoral cameras are small, pen-sized instruments that allow us to get an up-close look at your oral health. The intraoral camera takes digital photographs of your mouth which we can then view on our computer or television screens right there in the treatment room. With these digital images, we can show you:
Healthy areas of the mouth
Spots of gum disease or gingivitis
Instances of tooth decay
Other abnormalities in the mouth
By showing you which areas of your mouth are healthy and which need some TLC, you're directly involved in your oral health decisions.

For more information on intraoral cameras or any of the technology we use, we invite you to contact the office of Dr. Albert Ehrhardt in Iowa Park today!