Dr. Albert Ehrhardt, DDS., MS.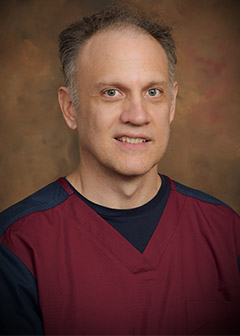 Dr. Albert Ehrhardt DDS, is a 2001 Columbia University, NYC graduate with an MS in Prosthodontics.  He received The Resident Achievement award  in the year 2000. After finishing school, Dr Ehrhardt moved to California and worked as a general dentist in the central valley and south bay area.  In 2014 he moved to Longview (East Texas) where he worked for a year.  Dr. Ehrhardt maintains the highest level of expertise by attending many continuing education courses on the most current systems and techniques in dental care.  Dr. Ehrhardt has vast experience in dental rehabilitation; especially dentures, partials and implants. He is also an active member of the American Dental Association (ADA). Dr. Ehrhardt is married to Evelyn Ehrhardt, a dental hygienist.
Among their favorite activities are playing basketball and soccer. They also enjoy traveling, photography, reading and the outdoors;  you might spot him with his wife and their  dog "Miss Sophie".
"My profession has allowed me to cultivate great patient relationships based on respect, open communication and most importantly trust, I could not be more thankful. My policy is always giving the best of my abilities to provide a pleasant dental experience and always looking to help achieve a healthy dentition and overall well-being of my patients."